Marine and Vessel Pest Control
Cockroach, Rat, Mosquito, Termite problems in your vessel or shipyard?
Vessel Pest Control in Singapore
HEYMONSTER Pest Control provides comprehensive vessel pest control services for all types of vessels such as bulk carrier, oil tanker, accommodation barge, supply vessel and etc. We are licensed by the National Environment Agency (NEA) of Singapore, as an approved Vector Control Operator to carry out pest control operations, ULV misting and thermal fogging services onboard vessels.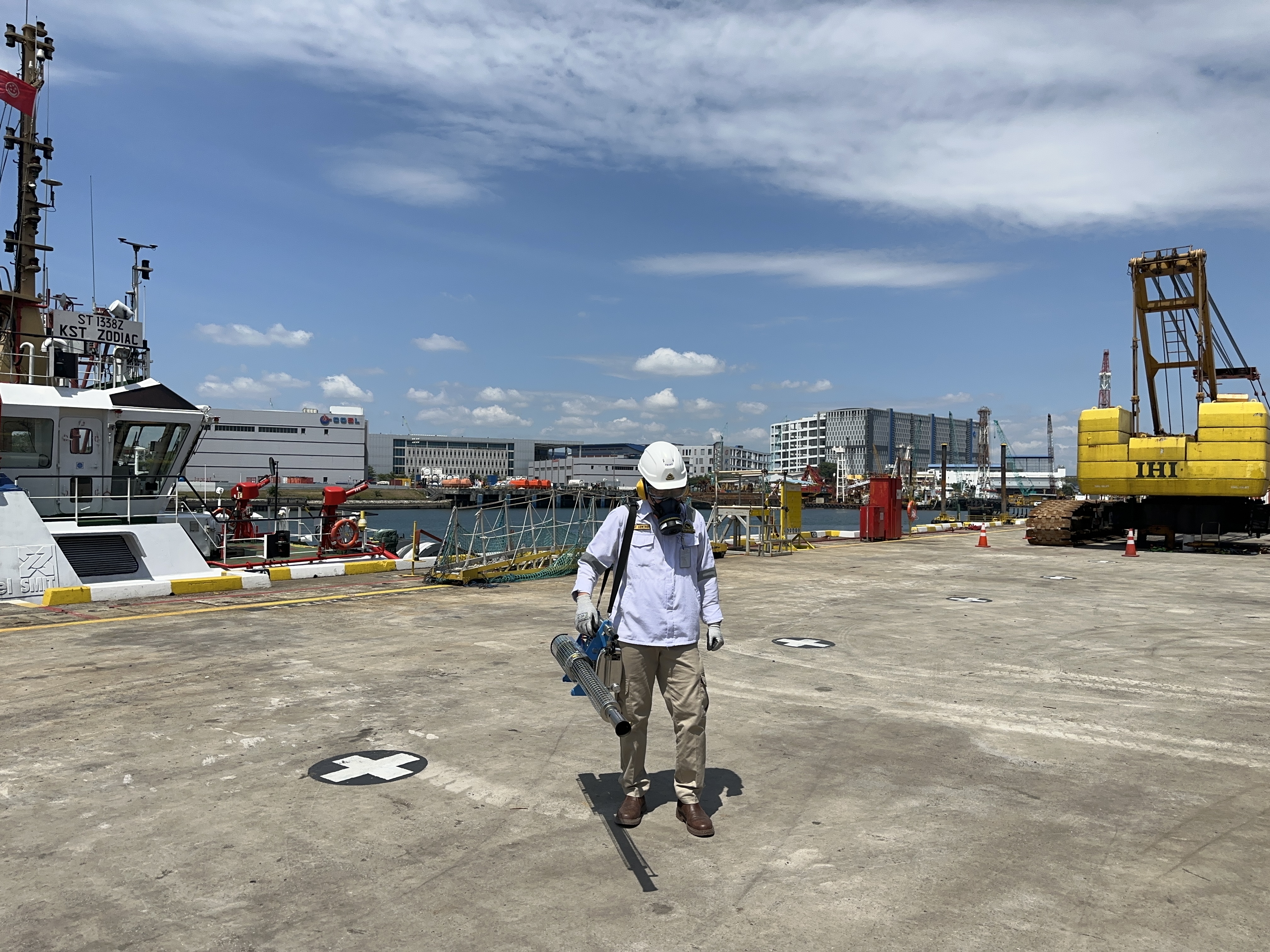 Mosquito treatment for one of our shipyard customers in Singapore
Understanding pest control aboard ships and vessels.
Pests can be more than just a nuisance onboard vessel. They spread diseases and pose a risk to seafarers' health and affect the operation of ships.

The inherent nature of ships allows pests to thrive and be transported from one country to another, thus facilitate the spread of pest-related illnesses and diseases.

HEYMONSTER Pest Control can take care of your vessel pest control needs, whether if your ship is in anchorages of Singapore or berthed in a shipyard.
Mosquitoes such as Aedes spp. and Culex spp., could cause diseases like dengue fever, zika and Japanese encephalitis etc. are prevalent near to costal area.

Rodents like sewer rats (Rattus norvegicus) or roof rats (Rattus rattus spp.) could cause plague, murine typhus, rat-bite fever and etc.

Subterranean termites could destroy your expensive marine decks, cargoes and wooden pallets, thereby costing you economic losses.

Cockroaches have been known to play a role as carriers of intestinal diseases, such as dysentery, diarrhea, cholera, and typhoid fever.

All these diseases and damages have serious consequences. This is why controlling pests is vital to the marine industry. It is important to inspect and destroy all breeding sites with the right and appropriate treatments.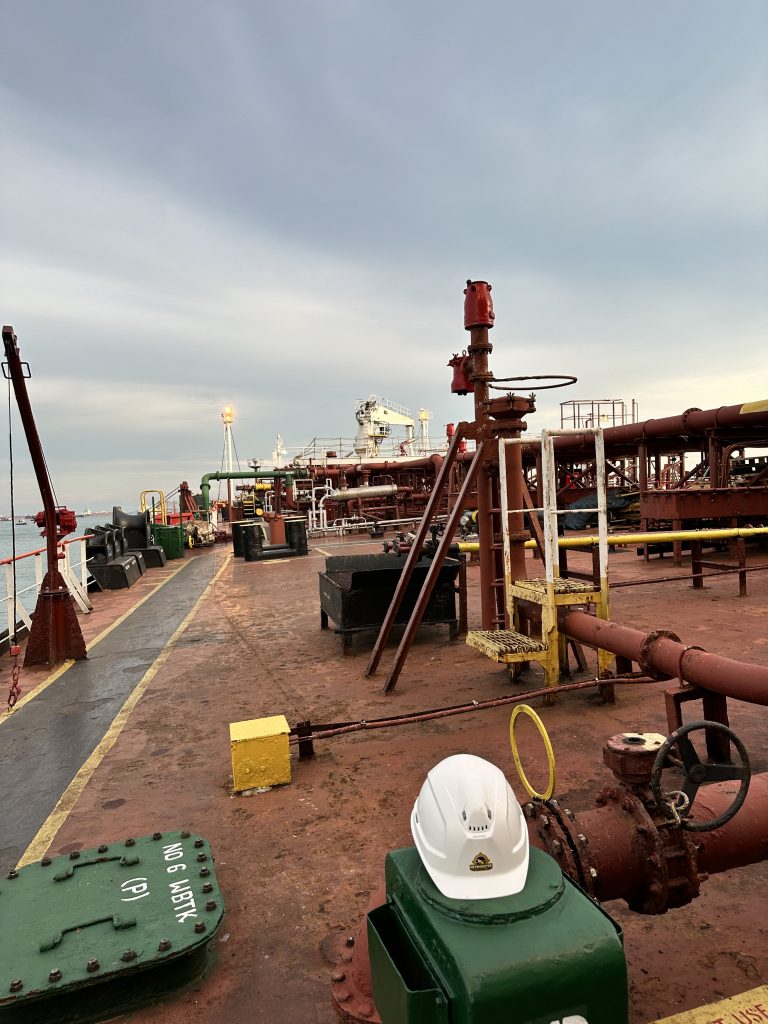 Vessel pest control for an oil tanker moored at anchorage of Singapore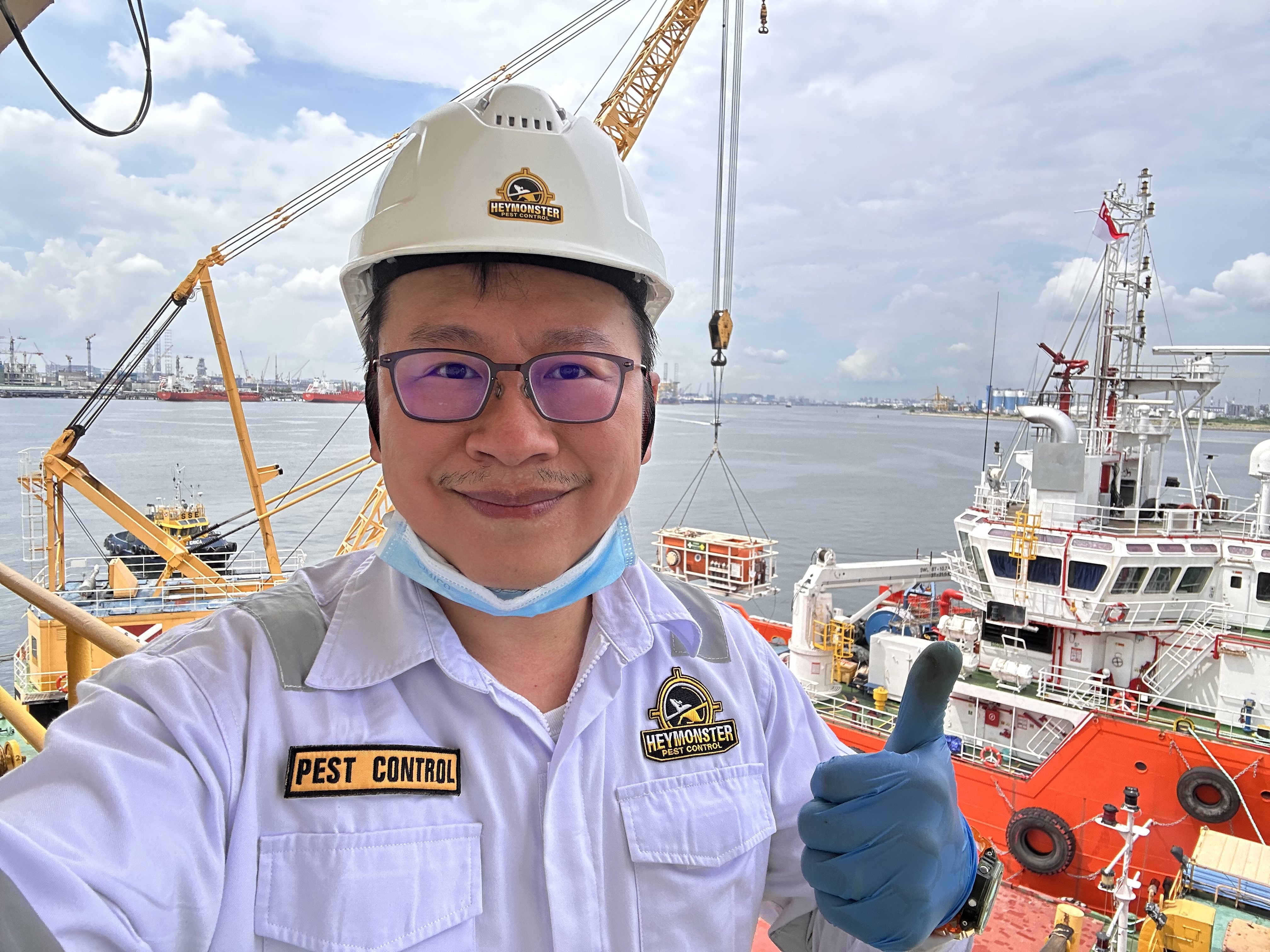 How do pests find their way into vessels?
Pests have various means of infiltrating vessels, utilizing clever strategies to gain access. They often hitch a ride on luggage, infested cargoes, livestock, food supplies, birds, and even humans. These unwanted stowaways exploit the opportunities presented by maritime transportation, posing a risk to the vessel's integrity and the well-being of its occupants.

It is crucial to implement effective pest control measures to prevent the entry and spread of pests onboard ships, safeguarding both the vessel and its cargo.
Services we provide for pest control on vessels.
At HEYMONSTER Pest Control, we are able to provide the following vessel pest control services to your vessel whether if she is berthed at shipyard or at anchorages of Singapore.
Vessel Pest Control (VPC) Certificate
VPC Certificate shall be issued after the vessel has been inspected and pest control measure has been carried out by HEYMONSTER Pest Control for the vessel.
Other services we provide for vessels.
We provide pest control supplies such as Insect Killer Aerosol Spray, Cockroach Gel Baits, Insect Light Traps etc. and deliver to your vessel.

We are able to provide registered pharmacist services such as inspection to your vessel's medicines and medical equipment, including medicine case and first-aid kits. Our pharmacists are registered in Singapore and obtained the Bachelor of Pharmacy from National University of Singapore (NUS). A Certificate of Inspection (COI) will be issued and endorsed by our registered pharmacists.
Registered Pharmacist Service
HEYMONSTER Pest Control is an approved pest control operator, licensed and authorized by NEA and Maritime Port Authority (MPA) to carry out vessel pest control operations in Singapore.