Take control of your property before the termites do.
Suspect you have a termite problem?
No one ever wants to discover that their property has termites. It's a homeowner's and business owner's nightmare! Termites are a reality, though, and an informed owner is far better off than one who ignores the problem. To protect your home or business from termites, you need to learn about the behavior of these pests, take steps for prevention, and find effective treatment options should an infestation occur.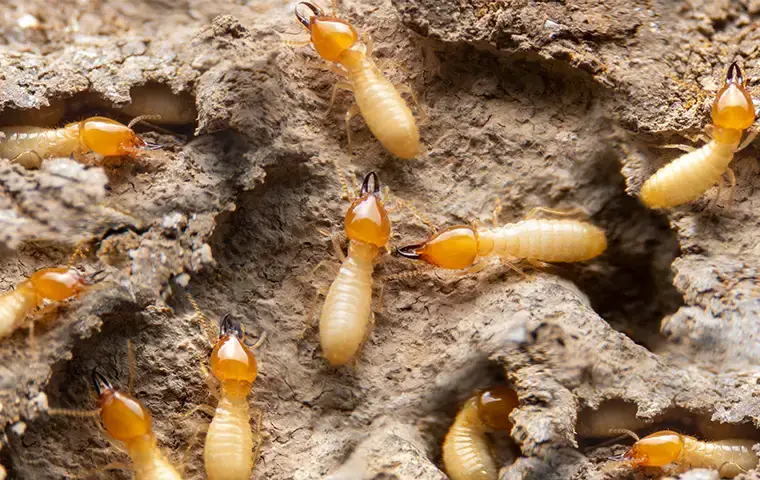 Out of all the termite species, subterranean termites do the most damage worldwide. They can destroy your furniture and in serious case, your building structure and integrity. They typically live underground in dark, moist, hidden environments but will create and live in carton nests aboveground.
Drywood termites live and forage in dry wood. They enter structures through swarming from infested trees, stored wood or other structures near your home. They are less dependent on moisture compared to Subterranean termites.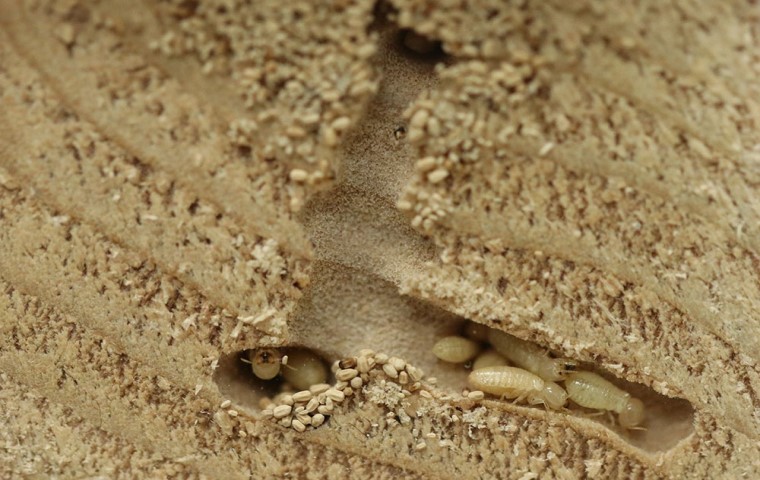 How to differentiate Subterranean Termite vs Drywood Termite?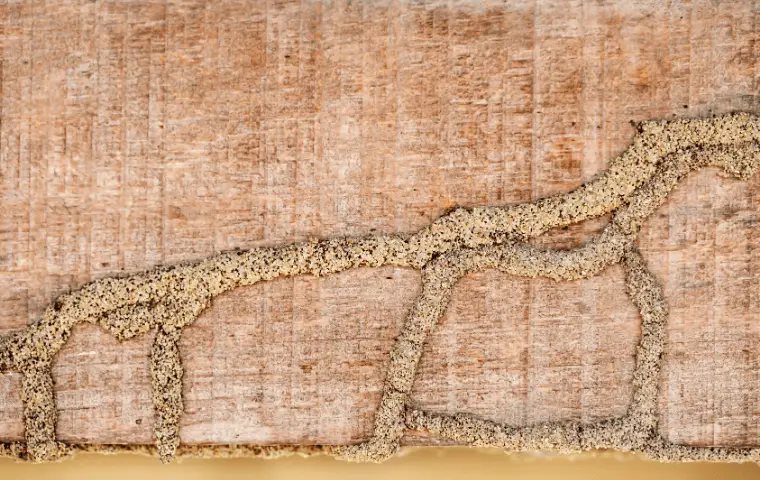 Mud tubes created by Subterranean Termites
Subterranean termites will create mud tubes made of small pieces of soil and wood. It helps protect termites from predators and dry environments while traveling between a food source and the nest. Think of MRT tunnels in Singapore that we use for our daily commute.

Presence of mud tube most likely indicate there might be Subterranean Termites around. Our HEYMONSTER termite inspector will be able to advise if there are any presence of termites and if they are active or inactive during the inspection.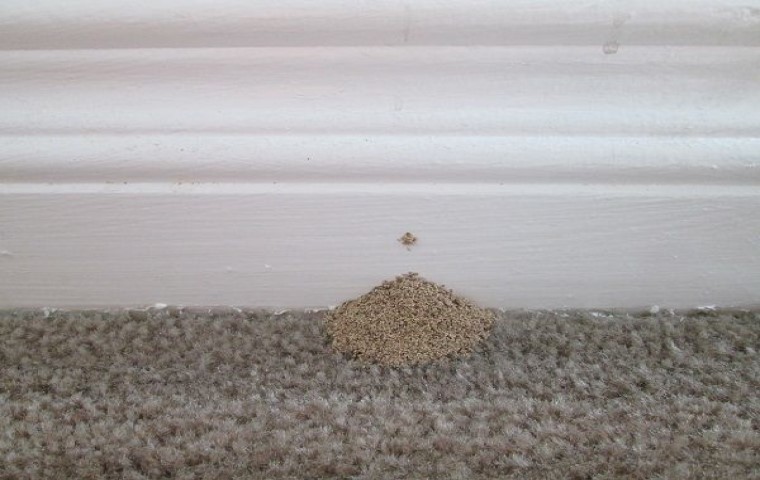 Fecal pellets (droppings) discarded by Drywood Termites
Presence of mound of tiny elongated fecal pellets is a telltale sign of a drywood termite infestation.

Drywood termites eject pellets through a small "kick-out hole" in the external surface of wood from the internal termite galleries.

These pellets often are found in small piles below infested wood. Because drywood termite pellets are a warning sign of termite activity, do not clean up drywood termite pellets until after our HEYMONSTER termite inspector has confirmed the identification.
So, in a nutshell, should you spot the mud tubes, it is likely a Subterranean Termite infestation but if you spot mounds of tiny elongated fecal pellets around, then likelihood it is a Drywood Termite infestation. Regardless the infestation, we can help. Call us and we will be able to advise you the best course of action.
Above Ground (AG) Baiting System
For subterranean termites in houses and buildings, we will install Xterm® AG baiting system to lure the termites into the bait, after which the termites will travel back to their nest to share the bait with their nest mates, resulting in the elimination of the colony.

This is most suitable for spot treatment and termites found inside your house or a building.
In Ground (IG) Baiting System
Subterranean termites active in the soil around your property can be intercepted by Xterm® IG baiting system and feed, then travel back to their nest and share the bait with their nestmates, after which the colony will be exterminated.

The purpose is to create a barrier of perimeter protection around your property, where the IG baiting system will be used as a monitoring tool and treatment for termites.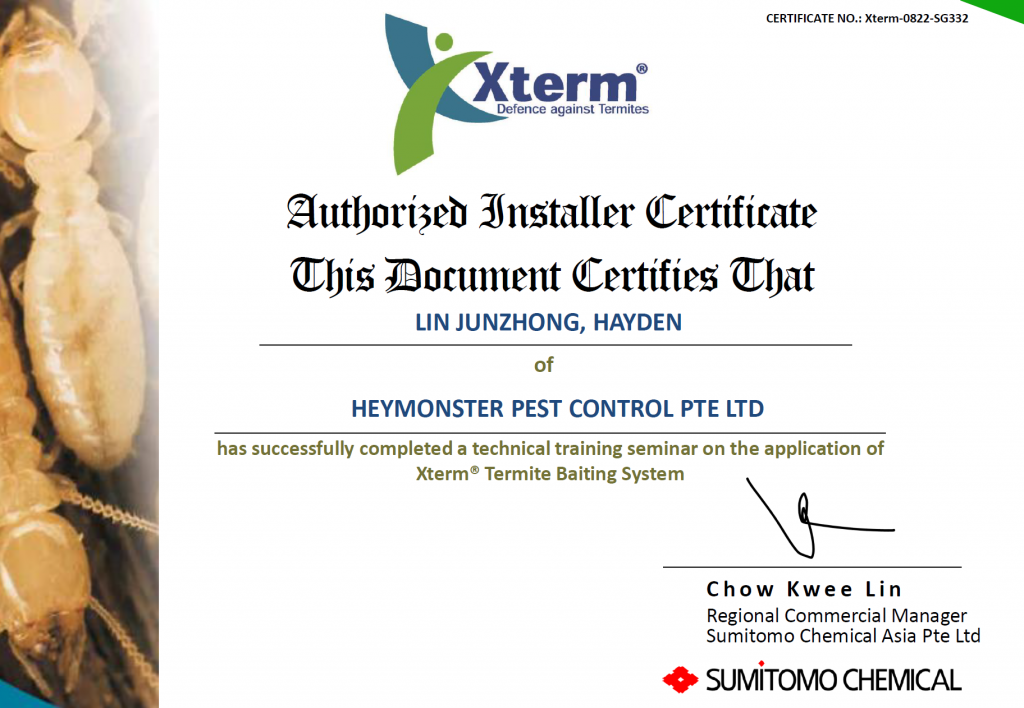 HEYMONSTER Pest Control is an authorized and certified Xterm® Termite Baiting System installer.
Questions? You're covered.