Quality, Environmental, Health and Safety.
QEHS means Quality, Environmental, Health and Safety. Our mission is to provide service of the highest standards to our customers, while operating in an environmentally responsible and sustainable manner.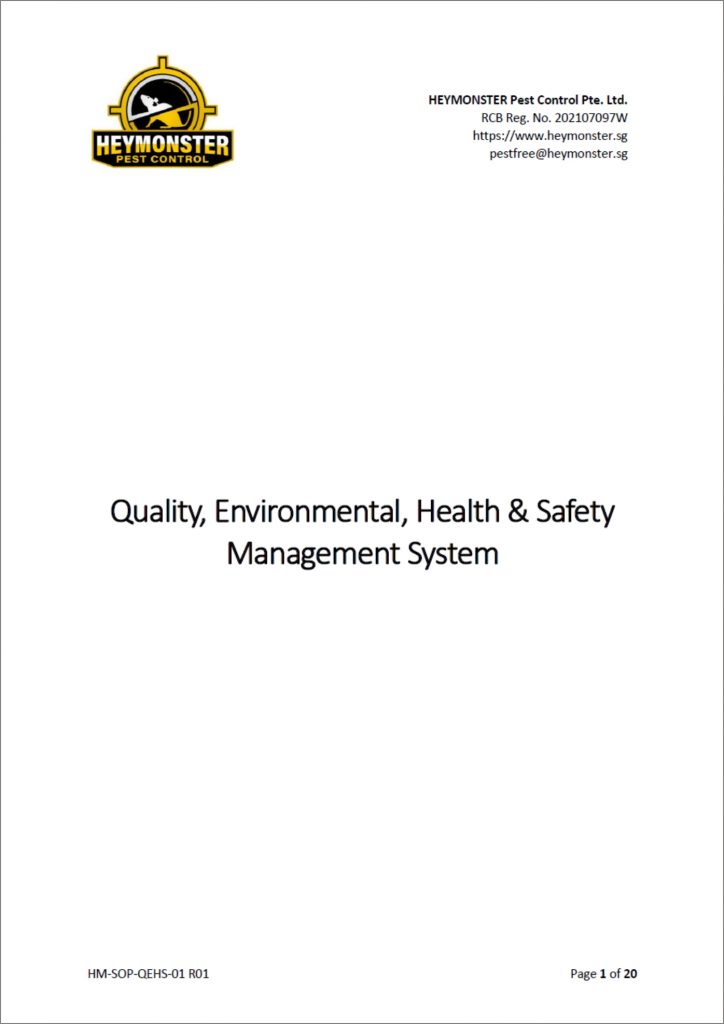 At HEYMONSTER, we developed our internal QEHS Management System to ensure the wellbeing of our staff, the environment as well as the company for continual improvement and growth.
We are committed to creating and maintaining a corporate safety culture that expects all levels of employees to refuse unsafe work; to actively participate in safety meetings, Quality meetings and site inspections; and to report near miss incidents, injuries, equipment and property losses and environmental incidents when they occur.
We will maintain a balance between the organisation's business needs, environmental concerns of the society and occupational safety and health obligations; particularly in protecting the environment, prevention of pollution, injury, ill health and exposure to hazards.
Through our QEHS Management System, we will continually develop and improve on our systems, processes and talents, to meet or exceed customers' requirements and expectations and at the same time enhance environmental performance.
We will comply with all applicable local quality, environmental, occupational health and safety legal and other requirements. This QEHS policy is communicated to all persons working directly or indirectly for the organisation and is available to all interest parties.
Fighting pest issues are not just the ownership of pest control companies but it requires involvements from multiple stakeholders such as the Government, Member of Public (MOP) and Business Owners (BOs).
As part of our HEYMONSTER Pest Control's values, we are giving back to the community by partnering with local enterprises and educational institutions. We kickstarted a program called project PestGreen and provide free workshops and classes to educate the MOP and BOs in understanding the issues of pests and how we can work together to solve a real world problem.
We provide young children a basic understanding of pests in our homes and the environment, and how individually each and everyone of us, can do our part to keep Singapore a beautiful and safe country to live in. We focus in developing and promoting sustainable, low-carbon alternatives and being socially responsible to our environment.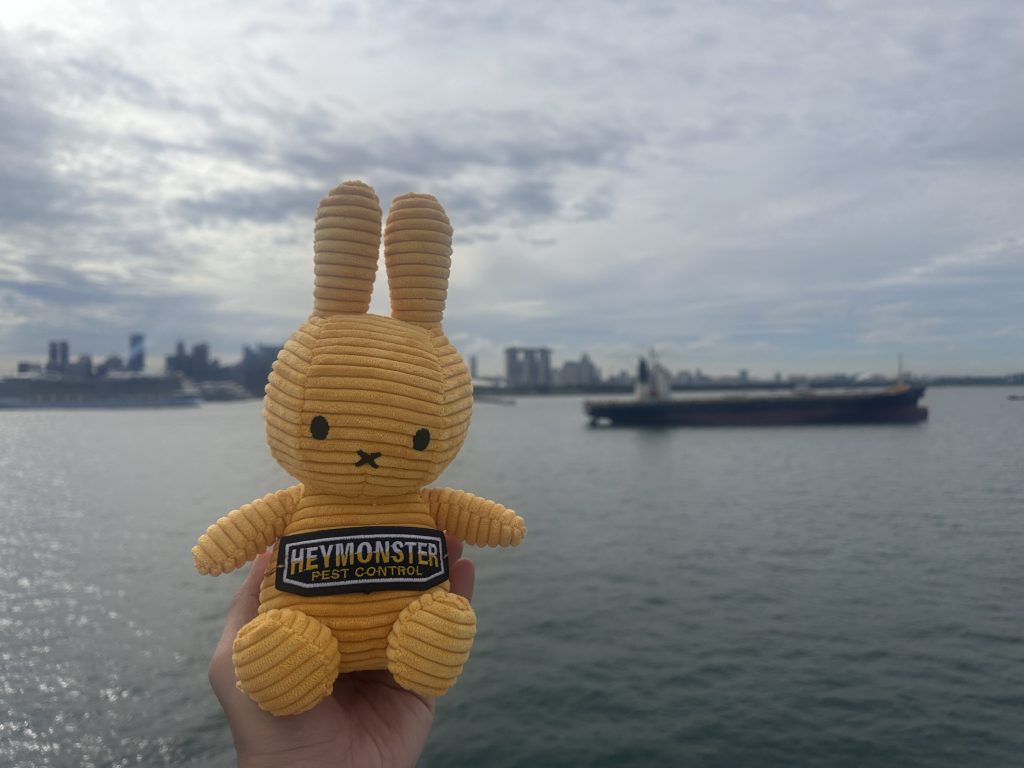 Sustainability in Our Operations
We're committed to minimizing our carbon emissions, increasing the use of recycling opportunities and reducing our use of valuable natural resources.
Protecting our Environment
We're committed to protecting our environment by using approved chemicals, insecticides and pesticides by NEA, and using it sparingly, adequately as and when necessary.
Workplace Safety and Health
We're committed in providing a safe and healthy environment for all our staffs and customers by being focused in driving QEHS (Quality, Environment, Health and Safety) mentality throughout our office and places of work.